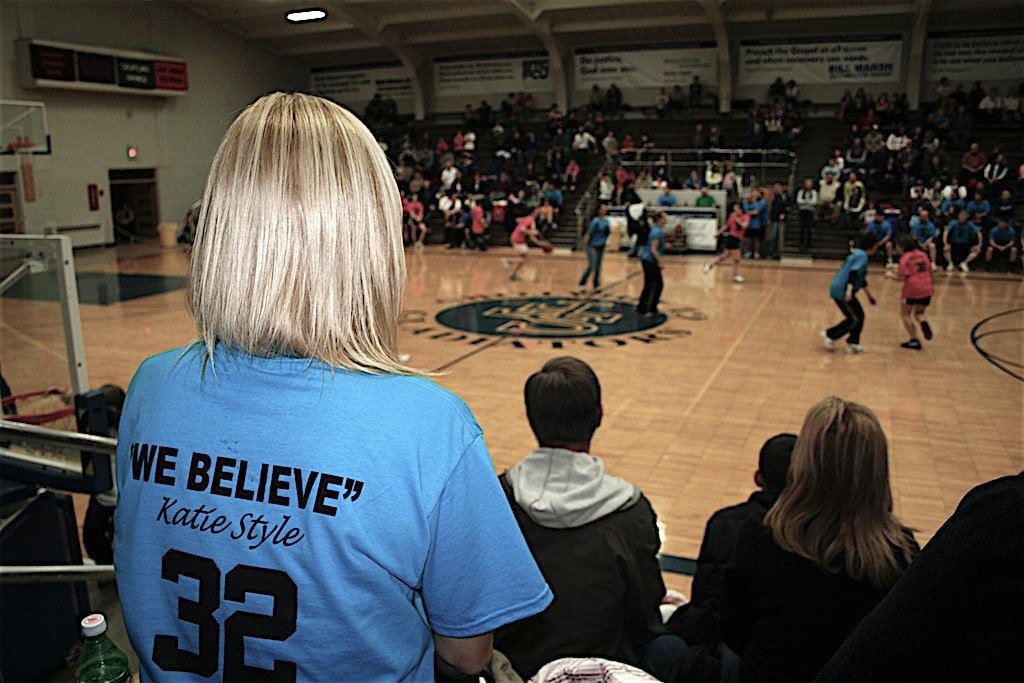 Students will battle teachers on the basketball court at Grand Traverse Area Catholic Schools (GTACS) for the benefit of northern Michigan kids who have their own fight against cancer. The annual Katie Heintz basketball Tournament will take place Saturday, March 4th at St. Francis High School. Games start at 6 p.m. but the event is preceded by a spaghetti dinner that begins at 5 p.m. A freewill donation is accepted for the tournament, while the dinner fee is a suggested minimum donation of five-dollars per person and $20 per family.
Jerry Zezulka from Serra Auto will coach one team, and our very own John Cueter will coach another team while Peter Schmitz from Bill Marsh will be the honorary referee.
A "Go Fund Me" account has been set up to take cash donations at http://www.gofundme.com/katieheintz2017. More information about the Tournament is available by calling the GTACS athletic office at (231) 946-1180.