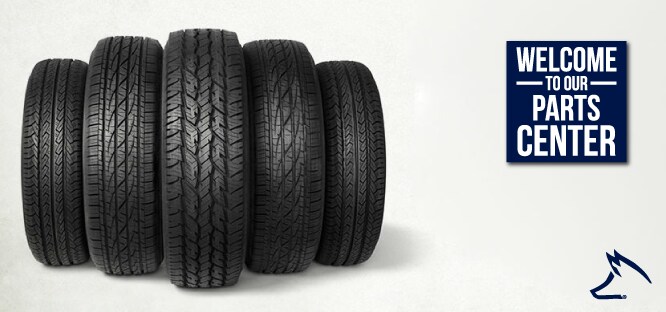 Welcome to the Parts & Accessories Center at Fox Grand Traverse
Whether you're looking to save a little cash on a DIY repair or you need a special accessory to really enjoy your car, the parts & accessories center at Fox Grand Traverse has got you covered.
Our impressively stocked parts warehouse contains just about anything you can imagine for your car, plus some unique accessories that you've never considered. Because we sell and service so many different car brands, we also have manufacturer-certified parts available for those brands. So, if you're looking for a truck bed cover for your Ford F-150, a set of performance tires for your BMW or all season floor mats for your Mercedes-Benz...you've come to the right place.
Plus, if you're a true lover of the brand you drive we also carry apparel and fun branded items like pens and coffee cups for purchase in our parts department.
We also offer seasonal special offers on in-stock parts and accessories. You might find just what you need at a great price! Check out the parts specials here.
How Do I Order A Part for My Car?
Well, if you know exactly what you need, go ahead and fill out the form to the right. Our parts specialist will be in touch with you directly to confirm your order. If you aren't quite sure what you need, give us a call at (231) 922-2000 and let us know what brand of car you drive and what you're looking for. Or, just stop into one of our dealership showrooms and talk to a friendly parts specialist!
What Happens After I Order A Part?
Once you submit the parts request form to the right, you'll receive a prompt response via your preferred contact method. This response will:
Provide you with an estimated date of availability if the part must be ordered in.
Ask any additional questions to clarify which parts are needed.
Confirm your parts order.
Provide you with a price and current availability.